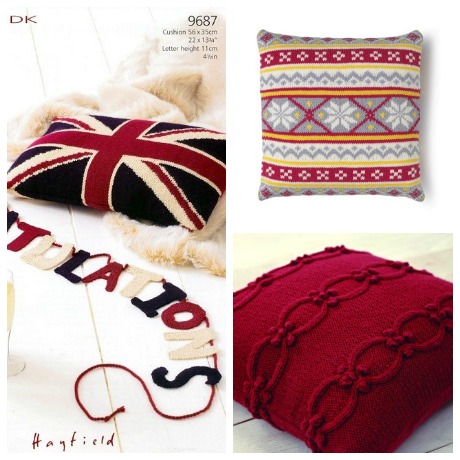 January is traditionally the busiest month in the knitting calendar and it seems this year won't be any different as high winds and stormy weather keeps us Brits inside.  Knitting has also seen a gradual rise in popularity over recent years fuelled by celebrity knitters, the trend for making and mending and the rise in under 35s taking up the hobby. Celebrity craft queen Kirstie Allsopp was voted best celebrity knitter during National Knitting Week last October.
It is estimated that there are around 7 million knitters in the UK! And handmade knits don't just have to mean woolly jumpers and socks either. Some of the nicest patterns we have seen are for the home.
And if you still don't feel inspired to cast on there are lots of lovely books out there that may change your mind.
Patterns and books available from online store LoveKnitting who also stock everything you will need to get started.