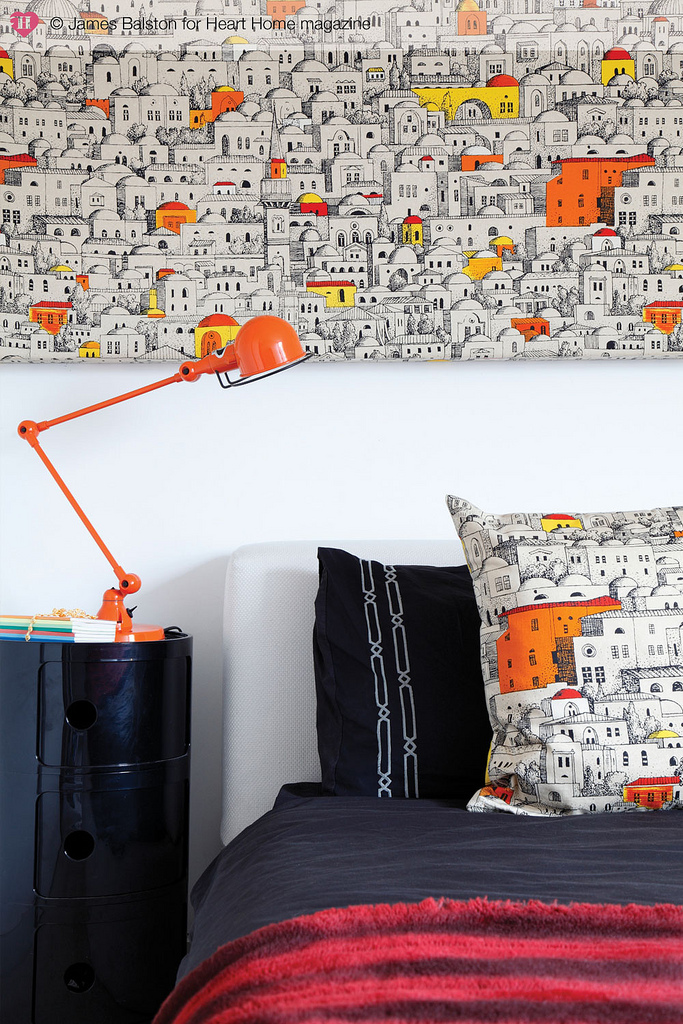 Gone are the days of clutter and over-bearing furniture, it's all about simple lines and a minimalistic touch to wash away the busy days we all lead. Modern living requires modern bedroom furniture to keep your home/life balance in order. Bedroom furniture includes everything from beds to wardrobes and mirrors. And for a contemporary bedroom look, less is more.
If you're seeking a stylish yet quirky bed to adorn your room then we'd suggest something which comes with a leather frame or fabric upholstery, with tubular metal supports and features individual headboards with adjustable cushions in a choice of three colours to suit all tastes.
To complete your bedroom you should always accompany your bed with bedside tables. They are a useful feature, not only for storing possessions in, but for holding lamps or photos of loved ones.
Achieve the ultimate cool factor in your bedroom by teaming a contemporary bedside table with your new bed. What about the ultimate in modern style, a dark ash bedside table with a high gloss drawer for example? Look for something with a floor shelf for added storage and one that can be positioned next to the bed so the shelf goes underneath, providing more space and functionality.
The hidden joys of bedside tables are that you can up-cycle your table to fit your ever-changing style. From sanding down, to distressing and repainting – the bedside table will weather the interiors storm no matter what.
For a really distinctive look, why not change the drawer handles and add your own unique twist? Try adding sleek black handles for an upmarket chic effect.
Bedrooms should be a place to unwind, forget about work and your day to day life, a sanctuary to rest your weary head. That's why stripped-back, bare and simple lines work best.
In the same way fashion stylists advise their clients to take off the last piece of jewellery before leaving the house to achieve the perfect balance, we advise you to take out the last item you placed in your bedroom (as long as it wasn't your bed!) that way you'll never clutter up your very own Zen haven of relaxation.