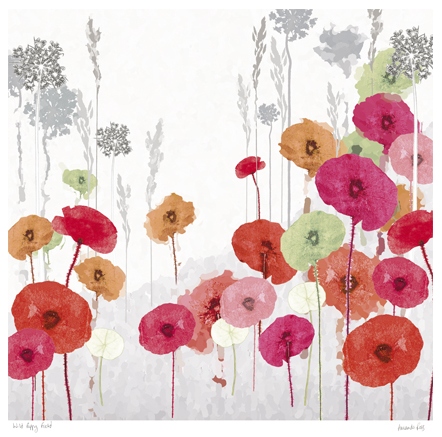 8 years ago, my husband and I moved to Australia.  It's been a real adventure – but we do miss Britain (yes, I know it's hard to believe with all the sunshine we get here in sunny Brisbane!). Recently we made the arduous 24 hour flight back and we were quickly rewarded for our efforts.  It was total sensory overload from the minute we landed!  I was stunned at the abundance of colour everywhere! -  up here in sub-tropical Queensland we have lots of palm tree's which whilst very evocative of a desert island, they are, quite simply….Green!
I miss the colourful exuberance of British style and the wild flowers of English meadows.
The hidden views that unfold as you peek over the gate of a farmer's field, and the look and feel of moss covered pebbles shifting underfoot , as you struggle to navigate a British beach.  I love the fascinating and ancient buildings, whose quirky character houses an eclectic array of interior styles, and villages abundant with perfect thatched cottages, painted lovely pastel colours..
Imagine how happy I was to find The Whistlefish gallery's evocative prints.  They ship overseas too!    My favourites are from Amanda Ross.  Their pops of colour work perfectly with crisp white walls in the Scandinavian minimalist style that's so hot in design right now.
They are equally at home in contemporary and traditional settings and will help you bring the sunshine into your home long after Summer has ended!  There's work from lots of other amazing artists available at www.thewhistlefish.com