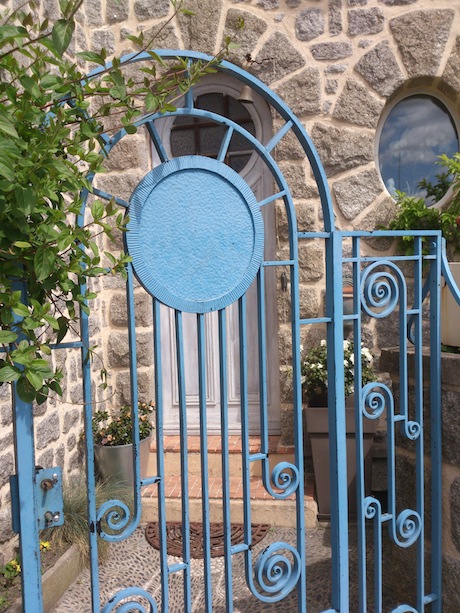 I love the twirl and loop of French wrought ironwork. It makes me feel I've sucked in sherbert the wrong way.
So it's a good job that France is my home so I can get a fix on a daily basis. It is inheritant to French style.
I love it so much that when moving in a herd with my boys they know not only to look at where they put their feet - an absolute must when living in France - but also to look up.
And 'ouf' as they spy a balcony or windowguard, knowing that I will have to pause and take a photo of  it.
If we were gazelles, I would have been picked off by a passing lion long ago.  I am definitely the weak member of the herd. And swirly chipped iron is my weakness; an artform with intemporal beauty, regardless of condition.
 And which will withstand generations.
To bring it into this generation and work the industrial luxe feel, try incorporating old ironwork found in brocantes quietly into the home.  French style is made up a lot of  the have-something-will-use-it way of creating.
Recently I spent some time wandering around the French Quarter of New Orleans and  realised that putting the French into the Quarter was partly due the ornate ironwork balconies linking buildings, defining boundaries.
It had a beautiful familiarity to. The real difference being between the two, was that I could definitely look up whilst walking.  Without a care in the world of where my feet wandered.
How very unFrench indeed.