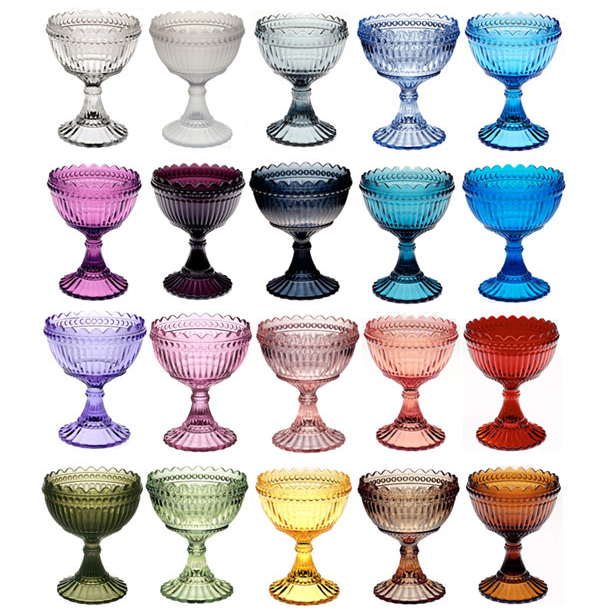 The Mariskooli or Maribowl is not an original design... its shape was a common design across the many glassworks of early 20th century Europe however it was only when Armi Ratia, founder of the Finnish textile and clothing company Marimekko Oy, took this shape and applied the colourful Marimekko palette to this design that the bowl was truly born. She was famed for her garden parties where she used the bowl to serve delights to her guests.
That was back in the 1960s and the Maribowl has remained a popular purchase ever since. I've always liked the idea of serving ice-cream in this bowl but perhaps that is a pricey way to entertain.
Ratia presented the manufacturer iittala with the Marimekko colour palette and brought in not only textile samples but fruits and flowers to match. iittala's unique ability to create coloured glass resulted in a this truly wonderful bowl and to this day, the Maribowl is still stamped with the Marimekko logotype.
Image courtesy flickr.com/photos/suviko/