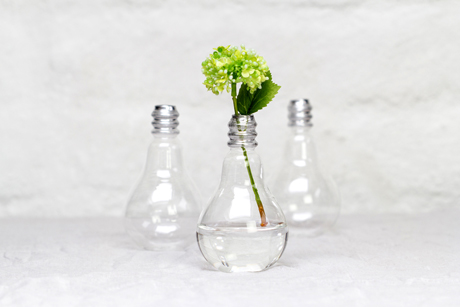 If you wander down the High Street in Barnes you'll come across a lovely shop, full of one-off home accessories. The Perching Post was established in 2012 by theatre design graduate Anna Sparshatt. Her passion for interiors, in particular sourcing furniture, made the shop a natural step.
The furniture Anna sources is often restored, and in some cases updated, such as the School Desk Coffee Table with a duel storage compartment. The range of home accessories includes the wonderful Brick Vase from Stolen Form, a beautiful Light Bulb Vase from Bloomingvile and a delicate set of Hummingbird prints from Natural History - The Origin of Style.
The Light Bulb Vase really caught my eye, they're very delicate in the hand, but totally watertight, perfect for a single, short-stemmed flower. They also pour well, so I might use it for topping up my essential oil burner.
If you're a young designer, get in touch with Anna as she is always looking for interesting furniture, ceramics, soft furnishings and decorative items.
You can find The Perching Post shop at: 55 High Street, Barnes, London, SW13 9LF. Tel: 02088763383. Opening Times: Monday to Saturday 10am-5:30pm  Sunday 11am-4pm.
If you're not in London, or prefer to shop from your sofa, the online shop opened last month: www.theperchingpost.co.uk
Photography by Yeshen Venema.