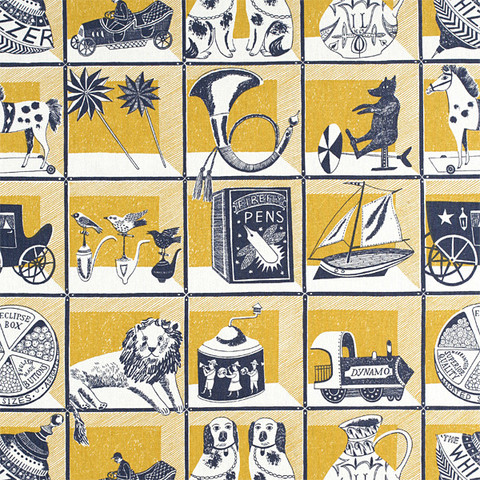 I recently discovered the St Jude's online shop, a treasure trove of artist-designed fabrics and prints. I'm a bit behind the times though - you may have already have their site bookmarked, especially since one of their fabrics won Best British Pattern at the 2011 British Design Awards.
All of their fabrics and prints have a beautiful hand-drawn quality and a slight retro tinge. Their products are all screen-printed in Britain, and they work very closely with artists and designers. As they say on their website
"some wonderful and unexpected things can happen when a talented individual meets a visually-aware organisation."
It's lovely to find an organisation with such great values. Not to mention all of the beautiful fabric designs they sell:
As well as their fabric, they sell cushion covers, lampshades made to order, bags, stationery, and even a limited edition furniture range with sofa.com.
They have one exquisite wallpaper for sale too - Harvest Hare by Mark Hearld. Available in three colourways, my favourite is this muted chalk white.
And that's not all - they also have their own site selling screenprints, including archive prints like this 1960s woodcut by Peter Green:
Well worth checking out, St Jude's is an online storehouse of beautiful design.