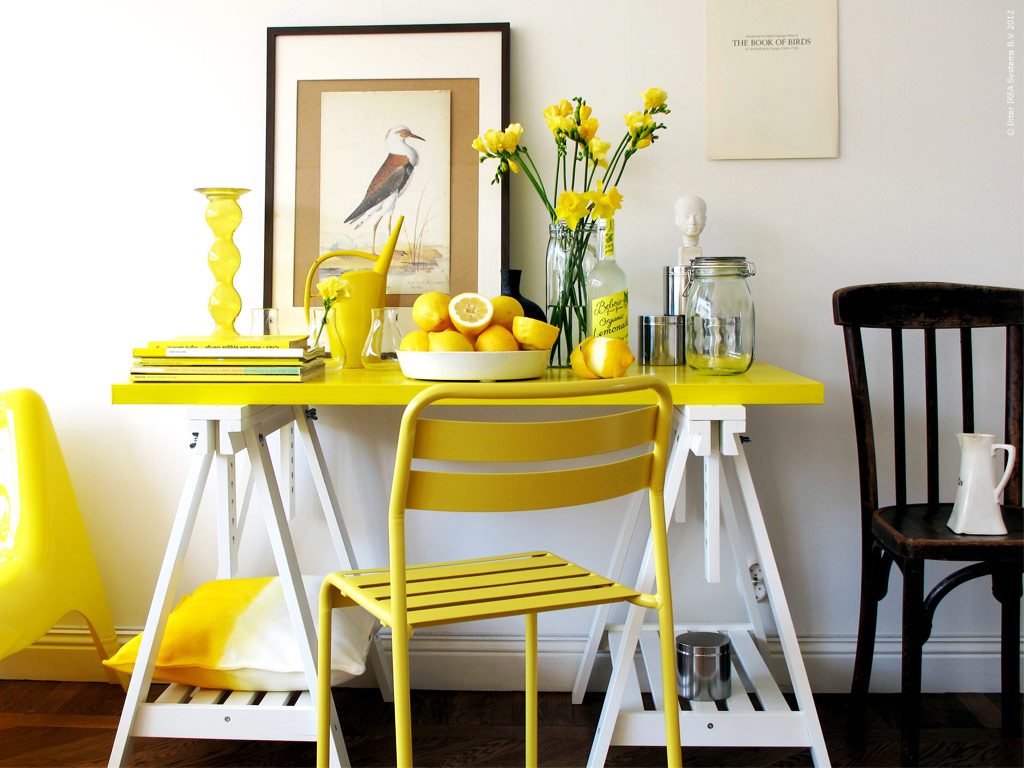 The weather has been so miserable that I thought I would brighten up the mood here. The colour yellow usually does the trick, a few hints here and there and we immediately are dreaming of the summer season. Here are some images that are exactly what we need!
Images via Ikea Livet Hemma
1. No 4 Chair, Conran Shop, £240; 2. Morecambe & Wise catchphrase print, Hirst & Hirst Living, £34; 3. My Milk jug Yellow, Idyll Home, £14.50; 4.Diamantini & Domeniconi Mozia Yellow Clock, Heals, £150; 5.House shaped cushion by Donna Wilson, Heals, £42.00; Yellow Pigeon light by Ed Carpenter, Bodie & Fou, £67.00.