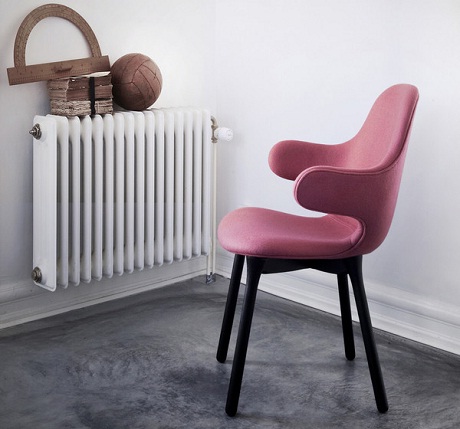 MadeEthical
 is a new online home furnishings and accessories business based in Clapham, London and was set up by co-founder Alex Pescott after a holiday spent in South Africa.  During the trip in he bought some beautiful gifts and mementos from local craftspeople and it felt so good to be helping the local communities that he wondered if there was a way to do more to help, and that was the inspiration for this very special online shop.
Purchase a Jaime Hayon designed chair and you will donate a football.
Alex says: 'I have always been very sceptical towards large charities and worried how effective financial donations are  in making long-term change. We identified several small, community based projects who understood local needs better and we started sourcing items directly from the people who made them, paying the craftsman an honest wage and turning them into positive role models in their communities. Of course we couldn't source all of our inventory from South Africa but regardless of what item a customer purchases from us, we will gift an item to one of our community projects. Speaking regularly to the project organisers we find out what they need most; craft tools, fabrics, sewing tuition, sewing machines !'
Purchase a pink mosaic picture frame and you will also donate a football.  The majority of the reclaimed wood is collected by unemployed and homeless people who collect the waste wood in South Africa.
My Friend Yarn cushions takes place in a family home in Stockholm where Eva (mother) uses a hand-powered knitting machine to translate Lisa's (daughter) hand drawn illustrations into cushions. Buy one and you will support the Groenfontein Toy Project.
Purchase a Stanley Chandelier and you will donate a study desk and chair.
'We sell many beautiful items on 
MadeEthical.com
 but we also help these communities with long-term, sustainable improvements to their lives, I like to think of it as 
feel good shopping
.'