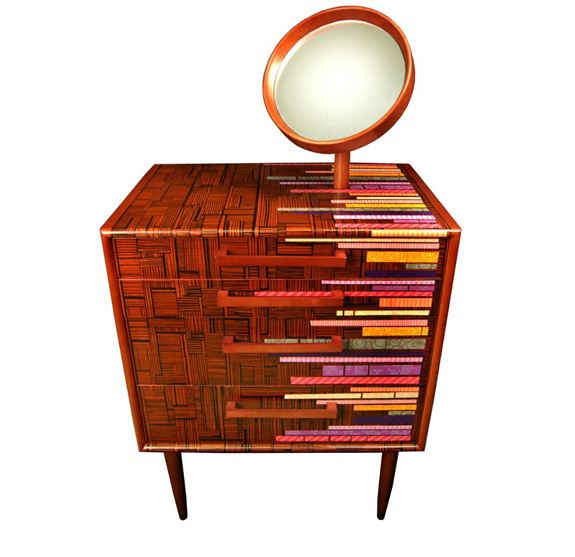 Over the past decade, we've increasingly turned to fast fashion and fast furniture too. Throwaway pieces that don't last long   - not that it matters - we get bored quickly too. Admittedly, it's tempting: cheap buys that mean you can change your interiors as often as, well, your outfit. But the universal truth is thus: you never love fast furniture as much as you love a well crafted, quality investment piece. And I know this because this week, I fell hopelessly in love with Zoe Murphy's new range of drawers for Liberty.
Zoe Murphy is a young designer who re-cycles old furniture, updating it with her glorious illustrations (inspired by her home town of Margate) and vibrant bright colours. She's all about upcycling quality pieces and 'loving what belongs to you'. In this new range, Liberty print fabrics have been used to line the drawers, with patterns used as inspiration for screen printed designs on the outside.
Absolutely beautiful, no? The drawers are available in-store at Liberty now with prices from £1,420.