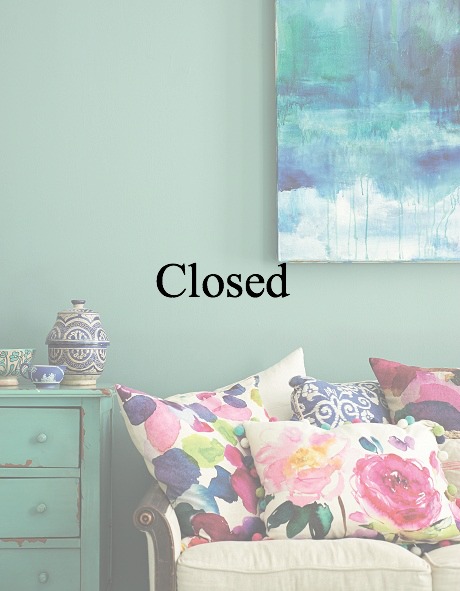 We are a little bit excited here at HQ Heart Home as we finally have our hands on one of the best interior books of the year - in our humble opinion. Will Taylor aka the author behind the successful blog, Bright Bazaar has just released his first colourful book called… Bright Bazaar Embracing Colour for Make-You-Smile Style
Our favourite part of the book is how each colour scheme begins with Will sharing personal photographs and memories that inspired each palette. He then goes on to show how these inspirations can translate into real life decorating schemes via easy-to-translate examples of colourful decorating, complete with sidebars of colour checklists, swatch scrapbooks, illuminating room analyses and nuggets of Will's Colour Secrets.
Will then explores specific colour ideas for each room in your home, from the entrance hall to your home office, to give you the confidence, knowledge and inspiration to get your colour choices right first time, whether you want to add temporary colour to a rented space or introduce a whole new colour scheme to a home of your own. All of which is demonstrated through more than 350  brand new colour photographs taken in homes both big and small across the world.
Bright Bazaar's take on colour is packed with personality and heart, playful but informative, engaging but practical, and brimming with decorating ideas that work.
To celebrate this fantastic feast of colour we are giving away a copy of the Bright Bazaar Book to two lucky readers.
For a chance to win a copy of Bright Bazaar: Make-You-Smile Style, make sure to fill the form below. Good luck!
Bright Bazaar: Embracing colour for Make-You-Smile Style by Will Taylor. Published by Jacqui Small, £25.
Terms and conditions The prize draw is open to individuals in the UK residents aged 18 or over. Any person or persons connected with Heart Home magazine, without limit, their families, agents, or anyone else involved in the administration of this offer are not eligible to enter. All entries must be received by 06:00 26 May 2014. By entering this competition you consent to share your email, name and postcode with Heart Home magazine, who may wish to send you mailings in the future. All valid entries will go into the draw. There will be one winner who will receive the prize above. The prize must be accepted as offered (there are no cash alternatives) and they are non-transferable and non-refundable. The winners will be chosen from the list, at random, on 27 May 2014 and the winners will be notified by email or post within 7 days. No correspondence will be entered into. Unclaimed prizes will be redrawn after 28 days of the original draw. Heart Home magazine reserves the right to replace the prize with a product of equal value, if necessary. The winners will be asked to confirm their postal address before the prize is awarded. Details of the winners may be posted on the Heart Home magazine website and Facebook page. By entering this competition, your details will added to the Heart Home magazine list for which you can opt-out at any time. By entering this competition, you automatically agree to the terms and conditions above. Promoter: Heart Home magazine, 4 Oak Crescent, Wickford, Essex, SS11 7FF.